BlueJeans
Was ist BlueJeans?
BlueJeans ist die Meeting-Plattform für den modernen Arbeitsplatz. Das Unternehmen verbindet Video-, Audio- und Webkonferenzen mit den Tools für die Zusammenarbeit, die die Menschen täglich nutzen. B
Mehr erfahren
lueJeans ist der erste Cloud-Service, der Desktops, mobile Geräte und Raumsysteme in einer Videokonferenz miteinander verbindet. Mit BlueJeans lassen sich Meetings schnell und einfach durchführen, so dass die Teilnehmer produktiv arbeiten können, wo und wie sie möchten. Die Meeting-Lösung, der Teams vertrauen.
Weniger anzeigen
Wer verwendet BlueJeans?
Unternehmen mittlerer Märkte und Konzerne können Videokonferenzen mit hoher Qualität abhalten, die viele Teilnehmer mit vielen verschiedenen Geräten verbinden und viele Kombinationen von Videoendpunkten unterstützen.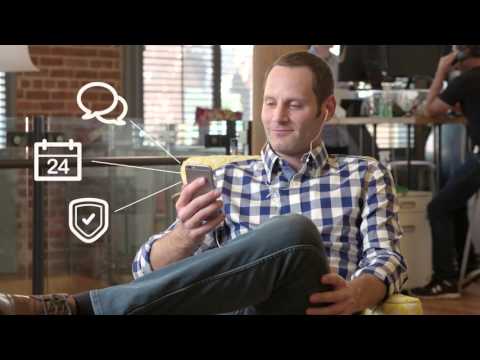 Nicht sicher, ob BlueJeans das Richtige ist? Vergleiche es mit einer beliebten Alternative
Kostenlose Version
Kostenlose Testversion
Preis-Leistungs-Verhältnis
Kostenlose Version
Kostenlose Testversion
Weshalb wird mir das angezeigt?
Alternativen für BlueJeans
Bewertungen über BlueJeans
James
Digital Marketing Executive
Verifizierter Nutzer auf LinkedIn
Religiöse Einrichtungen, 501-1'000 Mitarbeiter
Verwendete die Software für: Mehr als 2 Jahre
Updated and more stable
Untertitel auf Deutsch sind im Videoplayer verfügbar
Bridget
Senior Marketing and Communications Specialist in Nigeria
Verifizierter Nutzer auf LinkedIn
Einzelhandel, 10'000+ Mitarbeiter
Verwendete die Software für: Mehr als 1 Jahr
Facilitates conversations , regardless of geographical distance.
Kommentare: Bluejeans is specifically used for communication between myself and team-mates at work, regardless whether they are in the same team, department with me or not. Among the huge benefits that I have gotten from Bluejeans is that I can communicate with anyone of my colleagues, regardless of their geographical distance from me.
Vorteile:
The high-definition quality of Bluejeans meetings creates a real-life feel for my video meeting interactions. Likewise, I like Bluejeans breakout sessions and I have relied on this feature to initiate smaller group discussions with fellow meeting attendees, during departmental-wide video meeting conferences.
Nachteile:
There is no parity when it comes to features , functionality between Bluejeans on native desktop and when I use Bluejeans on my computer web browser. Will be fantastic to be able to access the same array of features and functionality, on whatever platform I use Bluejeans.
Ana
Security Architecture Discipline leader in Spanien
Verifizierter Nutzer auf LinkedIn
Bankwesen, 10'000+ Mitarbeiter
Verwendete die Software für: Mehr als 1 Jahr
In Betracht gezogene Alternativen:
The effectiveness and ability to provide answers to problems presented are fast.
Kommentare: It allows the user to share several screens at the same time, which is very easy to access, since the user determines what he/she wants to share and hide. It is also possible to work remotely. It offers an integrated and synchronized interface with other applications that have work agendas, which makes it easier to use by the user, since he/she will be working from calendars or work agendas. Taking into account that the attendance to the workstations can be done at the present time in person or remotely. BlueJeans Video Conferencing is leading the way within organizations as a much easier, faster, creative, reliable and easily connectable way of working through the network and in the cloud. For the users of a certain company, business training is important, so the use of this type of tool associated with IT environments maximizes investments and allows management teams to visualize and measure the use of these tools within their work environments.
Vorteile:
You can access and work with it through various devices, just by having the platform installed on it, since it uses high-definition technology for both participants and presenters. In short, we can say that this tool is easy and quick to handle for all those people who are interested in interacting, communicating and making their work more agile, efficient and effective, either in person or remotely from the company for which they work. And last but not least, organizations have bet on its usefulness because it has been positioned very quickly and conveniently in the cloud. Therefore it has been a tool of great ease, effectiveness and connection between the users of an organization, since users can interact in a dynamic and real way being in a distant process.
Nachteile:
Users cannot join the videoconference due to quota limits and when there is no quota limit, video calls and video conferences become slow with the use of mobile devices.
Rishi
Software Engineer in Indien
Verifizierter Nutzer auf LinkedIn
Computer-Software, Selbstständig
Verwendete die Software für: 1-5 Monate
Good application for online meetings!
Vorteile:
There are a few things that I really like about BlueJeans - 1. All the scheduled meetings are displayed in the "Upcoming" section, so it acts as a constant reminder for future meetings. From the "recent" section, I can switch between different meetings easily. 2. UX is good. Every option that's necessary for quickly setting up the meetings is right in front of the eyes. 3. The independent option for choosing the specific kind of meeting (screen share only / audio / audio+video) I want to start is a useful feature as it initially gives me the choice based on what kind of meeting I want to start. Switching between the options is fairly simple. 4. From the option of "Lower Third" in Preferences, I can easily set up my introductory details, which I think is a nice feature. All the information appears in a broad strip through which one can easily check for the name and other mentioned details of a person. 5. One-click calendar integration is a time-saver. Google Calendar syncs perfectly with BlueJeans. 6. Audio is mostly crisp and clear even on average internet speed.
Nachteile:
More than a couple of things actually - 1. First, it's very pricy and only comes with the Pro and Enterprise models. There should be a standard model with decreased charges as well. 2. Unexpected crash while switching from internal to external webcam. The application freezes and crashes. There are no logs generated for the problem, so it's hard to find why the issue occurred in the first place. 3. Sometimes, audio and video go out of sync, even when the application has access to high-speed internet. 4. There's a subtle color correction done by the app itself. When I share my screen to show UI designs, it messes up the color of the design a little, so there exists an inaccuracy between what I'm presenting and what the client is actually seeing. 5. The user interface is not minimal; it makes the application look very old and outdated.
Verifizierter Rezensent
Group Product Manager in Israel
Verifizierter Nutzer auf LinkedIn
Computer-Software, 5'001-10'000 Mitarbeiter
Verwendete die Software für: Mehr als 2 Jahre
Rarely get Good Quality Video & Audio
Kommentare: Overall I find myself often frustrated that I didn't hear someone at a critical moment. not always - but just enough times to leave a bad taste. I know this is also per connection quality - but when other similar software works with the same connection, you start to wonder.
Vorteile:
Bluejeans generally works, you can have multiparty video conversations with presentations, recordings. it's pretty easy to combine outsiders and insiders on the calls, usually, you just click the link and it works. It's easy to use your 'personal' standing meeting or set a special code for a named meeting. Like I said - it generally delivers on the promise of video conferencing with people.
Nachteile:
There is a lot amiss. I've used it many times from many connections and never gotten really good quality audio and video. You often get latency and breakups in situations where Hangouts or even Facetime would sail through. The chat window is hidden and in my experience almost never used. you can't control who you see (just a few modes), and there's often trouble recognizing headphones etc. So quite buggy.
Shreedhar
Inventory manager in Indien
Lagerung, 11-50 Mitarbeiter
Verwendete die Software für: Mehr als 2 Jahre
One of the best audio/video conferencing solution for your business
Kommentare: We are using BlueJeans since last 4 years and we are happy with it.
It helped us lot in COVID when all users were working from home. Conversations over phone calls were not sufficient at that time. So we were using BlueJeans for meetings and conferencing.
It is saving not only our valuable time but also lot of money on traveling as users don't have to travel to HO for meetings. They directly get connected through BlueJeans.
Vorteile:
1) HD quality audio or/and video conferencing. 2) Meeting can be access through browser or mobile also. No need to install application. 3) Cost effective solution compared to others 4) Dolby atmos technology helps to clear external noise and best audio quality while meeting. 5) You can share screens, raise hands, chat in private. 6) Support all platforms i.e. windows, iOS, Android 7) Meeting can be recorded for future reference 8) It encrypts data using standard protocols like TLS, SRTP etc
Nachteile:
Sometimes it does not work if there is no sufficient bandwidth. It keeps hanging untill we get proper bandwidth. Instead of taking 10-15 minutes it should check minimum bandwidth first and give alert or error message so user can know exact issue.