Was ist Bloomerang?
Das Unternehmen hat die neuesten Best Practices für das Engagement und die Bindung von Spender*innen zusammengestellt, um eine einfache, cloudbasierte Spendenmanagementlösung zu erstellen, die gemeinnützigen Organisationen hilft, mehr Spender*innen zu gewinnen und die Einnahmen zu steigern.
Bloomerang bietet moderne Technologien über eine übersichtliche, moderne Oberfläche und wird die erste Spenderdatenbank sein, die du gerne verwendest.
Wer verwendet Bloomerang?
Gemeinnützige Organisationen, die sich auf individuelle Spendenaktionen konzentrieren.
Wo kann Bloomerang bereitgestellt werden?
Cloudbasiert
On-Premise (vor Ort)
---
Über den Anbieter
Bloomerang
Ansässig in Brentwood, USA
2012 gegründet
Erhältlich in diesen Ländern
Kanada, Vereinigte Staaten
Über den Anbieter
Bloomerang
Ansässig in Brentwood, USA
2012 gegründet
Erhältlich in diesen Ländern
Kanada, Vereinigte Staaten
Bloomerang – Videos und Bilder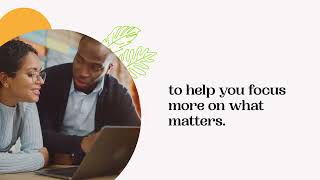 Kosten ähnlicher Produkte wie Bloomerang vergleichen
Bloomerang Funktionen
Absolventen-Management
Anwaltsmanagement
Belegmanagement
Berichterstattung / Analyse
CRM
Dashboard
E-Mail Marketing
Fundraising-Management
Kampagnenmanagement
Kommunikationsmanagement
Kontaktmanagement
Mitgliedschaft-Management
Online-Spenden
Pfand-Management
Social-Media-Integration
Spenden-Tracking
Spender-Management
Subventions-Management
Tracking von Beiträgen
Veranstaltungsmanagement
Werkzeuge zur Zusammenarbeit
Wiederkehrende Spenden
Zahlungsabwicklung
für gemeinnützige Organisationen
Alternativen für Bloomerang
Bewertungen über Bloomerang
Jeff
Director of Mission Advancement in USA
Verifizierter Nutzer auf LinkedIn
Non-Profit-Organisation Management, 2-10 Mitarbeiter
Verwendete die Software für: Mehr als 2 Jahre
In Betracht gezogene Alternativen:
Excellent for Most Non-Profits
Kommentare: At a prior non-profit, I switched them from Raiser's Edge (desktop) to Bloomerang. I gained a ton of features and saved quite a bit. The conversion was painless. I've only had to contact support a few times and they have always been extremely helpful.
In my current role, I set them up with Bloomerang as their first database.
I have also recommended it on multiple occasions.
Vorteile:
Bloomerang is intuitive and easy to use. Creating and reporting with custom field has never been easier and really allows you to customize it to your needs rather than using a standard field for something else. The ability to create embedded forms is a lifesaver. The integrated email capabilities save me from having to purchase another solution like Constant Contact. Plus, these interactions are automatically recorded in the donor/prospects data file. The integrated DonorSearch option is convenient, useful and cost-effective.
Nachteile:
If my organization ran a ton of events, I'm not sure this would be my optimal solution. Currently, there is only one level of access - so I can't let a Board Member in to look around because any accidental changes they make would be permanent. I know that Bloomerang is working on this though.
kimberly
Director Program Support in USA
Hochschulbildung, 2-10 Mitarbeiter
Verwendete die Software für: Mehr als 2 Jahre
Just keeps getting better and better!
Kommentare: Great donor tracking and ability to document all interactions- even emails from an outside program. This is very important!
Vorteile:
Like the ease of use and ability to customize, although it can be a bear to figure out exactly how you want to use it.
Nachteile:
Wish we could permanently add in all the different military ranks as titles, they only have a few, and each service has their own way of abbreviating, so it's a chore to not have them included in the dropdown.
Amanda
Development Director in USA
Philanthropie, 201-500 Mitarbeiter
Verwendete die Software für: 1-5 Monate
In Betracht gezogene Alternativen:
Bloomerang (proceed with caution)
Kommentare: I think there were a few things in the demo process they could have shared with us, especially about the form.
Vorteile:
This review comes from someone very new to Bloomerang, but not new to the implementation process of databases. This product is very intuitive and easy to use on the back end. It has some great features and I'm excited to fully implement it for our organization. There team has been great to respond to requests and they offer some excellent webinars and education for fundraisers.
Nachteile:
This was not said at all in our demo process, and I failed to ask, so I wanted to share the information with those going through the selection process. They only have one donation form and it is not very pleasing to the eye. If you want to make any changes to it (font, setup, changing it to monthly only form) you must have experience with HTML code. Something I do not have experience doing. The best practice for monthly giving is to have it's only form, and unfortunately this is something we won't be able to implement because of the HTML coding requirement. Also, their email service is great but not automated in any way. So if you're planning to have a new donor welcome series of emails you must do it manually they do not have any email automation. We're now looking into MailChimp to possibly use for email automation.
Antwort von Bloomerang
vor 2 Jahren
Hi Amanda, thanks for your feedback! We're always working on improving our online giving and email marketing features. We've recently released a MailChimp integration as well! https://bloomerang.co/blog/new-feature-bloomerang-mailchimp-integration/
Ian
Executive Director in USA
Psychische Gesundheitsfürsorge, 2-10 Mitarbeiter
Verwendete die Software für: Mehr als 2 Jahre
In Betracht gezogene Alternativen:
Very satisfied customer! I would recommend 100% to any nonprofit!
Kommentare: Transitioning to new donor management software is always a bit scary because of how valuable donor information is to any nonprofit, but the customer service/transition team was excellent and communicated incredibly well throughout the whole process. Everything from pricing to the timeline was laid out and explained very well. Overall the process could not have gone any better, now two + years in we are still very happy.
Vorteile:
This software is very user friendly. I have used three other donor management platforms in my career and all were more complicated than they needed to be concerning donor management and reporting - Bloomerang has been great on these fronts. Training new staff and interns on the software has been super easy as well.
Nachteile:
There really is not a feature that we do not like or anything that has caused us any real concern in using.
Non-Profit-Organisation Management, 2-10 Mitarbeiter
Verwendete die Software für: Mehr als 1 Jahr
Full featured system
Kommentare: We love Bloomerang. I've never been able to say that about other CRM packages we have used. Even our volunteers are able to get in and do meaningful work with this system. It' isn't cheap, but it is a very high quality system.
Vorteile:
This is the first system we have used that is both easy to learn AND works well with other software packages. They have great partnerships with peer to peer platforms and are continuously improving the software.
Nachteile:
I'd like it to track deceased contacts a little better. (You can mark them as deceased, but it doesn't note a date, and some other little things like that.) Their mobile app could be more full-featured.