Logz.io
Was ist Logz.io?
Logz.io bietet eine intelligente Log-Auswertungs-Plattform, die die ELK mit einem Cloudservice kombiniert, um neue Einblicke in von Maschinen generierte Daten zu erhalten. Logz.io hat eine Analyse-Too
Mehr erfahren
l-Suite für Unternehmen entwickelt, die zahlreiche Funktionen bietet, so zum Beispiel Benachrichtigungen, Live Tail, ELK-Apps, Archivierung, User-Kontrolle und mehr. Logz.io entspricht den Richtlinien für SOC 2 Type 2, GDPR, PCI Level 1, ISO27001 und HIPPA.
Weniger anzeigen
Wer verwendet Logz.io?
Logz.io wird von hunderte mittleren und großen Unternehmen weltweit verwendet, die mit Logz.io eine große Bandbreite an Szenarien abdecken, so zum Beispiel Überwachung, Problemlösung, Cloud- sowie Sicherheits-Operationen und vieles mehr.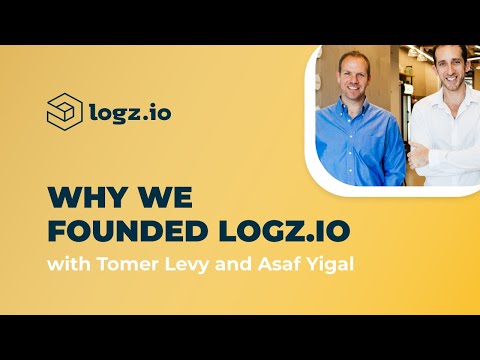 Nicht sicher, ob Logz.io das Richtige ist? Vergleiche es mit einer beliebten Alternative
Nicht in deinem Land verfügbar
Kostenlose Version
Kostenlose Testversion
Keine Integrationen gefunden
Preis-Leistungs-Verhältnis
Kostenlose Version
Kostenlose Testversion
Weshalb wird mir das angezeigt?
Sean
Software Development Manager in Australien
Verifizierter Nutzer auf LinkedIn
Computer-Software, 11-50 Mitarbeiter
Verwendete die Software für: 6-12 Monate
We have been very impressed with Logz.io - both the product and the people.
Vorteile:
Software just works making it very quick to get up and running to see insights in your data. The team is adding features on a regular basis, adding value to the product. Integration with third-party systems is also great - we use PagerDuty and Slack integration. Dashboards are a great feature where we configure our important metrics to see at a glance how things are going - also makes it easy to on-board technical personnel as you can show them how all aspects of the application are working (as long as you are capturing the correct metrics). The ability to share a specific view with a client is a great feature - let's your customer see what is happening with their specific services / apps.
Nachteile:
Limitations on sub-account numbers - this is an artificial limit - make data volumes the one factor around costings.
Justin
DevOps Engineer in USA
Informationstechnologie & -dienste, 201-500 Mitarbeiter
Verwendete die Software für: Mehr als 2 Jahre
ELK analytics without added complexity and with fantastic customer service
Kommentare: A lot of people think you have to go with a company like Splunk if you want great server analytics. That couldn't be further from the truth. Logz is significantly less expensive and still has great features. That, plus the customer service, would lead me to recommend Logz to just about anyone.
Vorteile:
I wear a lot of hats at work. People talk about how easy it is to set up an ELK stack, but it isn't when you've got so many other competing priorities. Logz made it easy to get ELK analytics up and running and has excellent added features such as machine learning to pick out additional issues. Logz is the gold standard for customer service among vendors I use. They've been incredibly patient and generous in helping me get the most of the product.
Nachteile:
I understand why its newly-launched infrastructure monitoring product is based on Elasticsearch, but I'd rather it have been Prometheus-based.
Idit
Support Engineer team lead in USA
Maschinenbau oder Wirtschaftsingenieurwesen, 501-1'000 Mitarbeiter
Verwendete die Software für: Mehr als 2 Jahre
complex syntax and field names. Even technical ppl are intimated of using it.
Kommentare: query cross servers
Vorteile:
Receive the query results quickly! Nice visuals.
Nachteile:
we save only 14 days - which makes it less useful. Sometimes the search doesn't work as expected. The group by is very not intuitive.
Verifizierter Rezensent
Director of Technology in Israel
Verifizierter Nutzer auf LinkedIn
Computer-Software, 51-200 Mitarbeiter
Verwendete die Software für: Mehr als 1 Jahr
Using it several times a day, quite satisfied.
Kommentare: Daily investigations of issues from logs are much easier with this tool.
Vorteile:
Fast, familiar Kibana interface, quite good filter selection/manipulation GUI, good alerts and sharing functionality.
Nachteile:
The Insights functionality is of no value - whatever it finds/suggests is never related to any real issue we have. Filter value lists are based on 500 messages only and often selection of less frequent values (usually the more interesting ones) requires going into Visualize screen. Ad hoc parsing of messages and extraction of values (a la Loggly) is missing. Missing ability to set all filters in GUI before the query is actually performed (suspended update). Some little bugs with refresh when filters are changed.
Ran
Software Engineer in Israel
Verifizierter Nutzer auf LinkedIn
Versicherung, 11-50 Mitarbeiter
Verwendete die Software für: Mehr als 1 Jahr
Best logging and production monitoring tool I had ever used
Kommentare: Can help detect and solve production issues
Vorteile:
All logging information is passed to logz IO, is easily searchable, filterable and easy to format to our organisations needs. Also slack integration is pretty easy. Search is fast and takes a seconds at worst, less than a second a most times. After IDE this is the tool i used the most.
Nachteile:
Sometimes the search doesn't behave as expected. for instance search for a string triggers too much information, and there is a need to filter by fields first and than do the search. Also would help when searching for exception, if the tool can highlight the code base specific lines in stack flow, but it's easily searchable.