Momoyoga
Was ist Momoyoga?
Bei Momoyoga wollen wir ein Zuhause für jeden Yogalehrer schaffen. Ein Ort, um Ihren Unterricht zu personalisieren, Ihre Klassen zu vermarkten und sich mit anderen zu verbinden. Erstellen Sie Ihr
Mehr erfahren
Online-Yogastudio kostenlos mit Momoyoga. Mit Momoyoga können Sie unbegrenzt viele (Online- und aufgezeichnete) Kurse anbieten, Online-Zahlungen akzeptieren (Kreditkarte, PayPal, Apple Pay und mehr), den Stundenplan in Ihre Website integrieren, automatische Nachrichten versenden, Rechnungen erstellen usw. Starten Sie kostenlos mit Momoyoga. Es fallen keine Kosten an.
Weniger anzeigen
Wer verwendet Momoyoga?
Yogalehrer oder Studio die ein einfach zu nutzendes und preiswertes Yoga-Buchungssystem suchen, um ihr Geschäft von einem Ort aus abzuwickeln.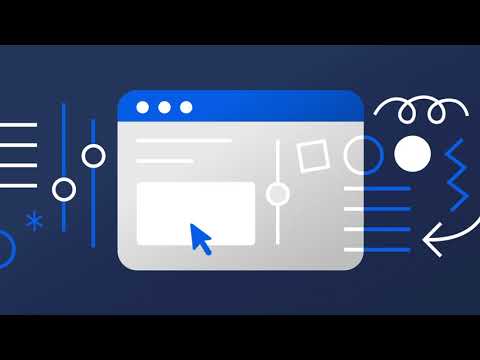 Nicht sicher, ob Momoyoga das Richtige ist? Vergleiche es mit einer beliebten Alternative
Nicht in deinem Land verfügbar
Kostenlose Version
Kostenlose Testversion
Preis-Leistungs-Verhältnis
Kostenlose Version
Kostenlose Testversion
Weshalb wird mir das angezeigt?
Alternativen für Momoyoga
Bewertungen über Momoyoga
Lea
Yoga teacher in Deutschland
Gesundheit, Wellness & Fitness, Selbstständig
Verwendete die Software für: 6-12 Monate
Großartiges Buchungssystem
Vorteile:
Die Software lässt sich einfach bedienen und der Support ist schnell und freundlich!
Nachteile:
Die Videothek könnte praktikabler sein und eine Integration der Videothek auf die Website wäre toll.
Gesundheit, Wellness & Fitness, 2-10 Mitarbeiter
Verwendete die Software für: Mehr als 1 Jahr
The Business assistant I didn't know I needed!
Kommentare: As soon as I signed up for the app. An appointment was set up or I would speak to one of the representatives who answered all my questions and help me figure out how to navigate the site. It was so wonderful I had a list of questions prior to our call and my representative was able to help me get the best of the app. I love that one on one time with her. And then if you have questions later you can write an email and they will respond. The customer service has been superb in my eyes.
Vorteile:
From the first day I discovered Momoyoga, it has really opened my eyes. Before using the app I was just frustrated with signing people up before they came to class paper everywhere, then where do I do with it then I have to file the papers, then I have to store the papers after a year and then every time they purchased I had to staple a receipt to that one paper that eventually turned into a phonebook. What a nightmare. But Momoyoga has made everything digital and easy for me and keeps everything tightly placed where it needs to be all I have to do is click on the client and I see when they registered how many classes they attended what they're purchasing history is I'm telling you it just makes life so much easier. My counter is cleared off the clients just come right in we check them off on the computer. And now they have a new feature where they can come in and check off themselves. I love that they are constantly changing for the needs of their clients.
Nachteile:
The only thing I could say is when you get the option of how the client paid and it's not negative at all but perhaps you can add an insurance button. Because several insurance companies allow their clients to get yoga, or gym training etc. So we have been taking on this feature and it would be nice to have an insurance line available.
Antwort von Momoyoga
vor 7 Monaten
Thank you for your kind words, Sandra! We've taken note with regards to your feedback, and we'll contact you if, and when we create this option in the future
Adrianne
Yoga Instructor in UK
Gesundheit, Wellness & Fitness, Selbstständig
Verwendete die Software für: 6-12 Monate
A wonderful gem to Wellness Studios and Independent Teachers!
Kommentare: 5 Star! ***** The team are enthusiastic to help and take new ideas & suggestions on board. The product has had a number of useful development changes in the time that I have been a member, not even 12 mths, that have been invaluable in adapting to the change of how the wellness industry is working globally at this time. I have not experienced any issues as a student using the app or for my own business.
Vorteile:
Momoyoga has been a great product to become even more successful in time productivity and business management. I used to spend hours preparing spreadsheets for class tracking and communication with students to book in for class. Now students have complete control to book, cancel and pay through their own app this makes my job a whole lost easier to easily track income as well as class attendees. I then have the ability to download information for accounting purposes. The automated and editable emails are wonderful and again save time when contacting and informing students of classes and special events. The 30 min email reminder with a weblink for online classes is invaluable and a welcome addition to the platform last year. The interface on the desktop is user friendly, as is the app for the student, and you have a good amount of flexibility to create events, membership and class passes with various payment options available. The convenience of sharing links and also website integration is also a huge plus point.
Nachteile:
There isn't much I don't like about the platform. I have no doubt the team at Momoyoga wish to make development changes that really enhance productivity and ease of use to all their users. There are a couple of things that could be made available to admin which is creation of an app, but to be honest I have saved the weblink on to my phone as an icon and access it that way. It still works. Another helpful development would be some type of 'event template' which can be carried across a number of days/events. This would eliminate time of copy and paste from previous events.
Gesundheit, Wellness & Fitness, Selbstständig
Verwendete die Software für: 6-12 Monate
Very intuitive for us and our Yogis
Kommentare: It has been great. We opened the doors to our Yoga studio in August 2019. The first test was an open house, which was easy to manage with the app. We have been slowly growing since, simply focusing on our Yoga and Yogis, and with Momoyoga dependable in the background. For my husband it has been a lot of fun to track all the activity: new Yogi registrations, membership renewals, and class bookings.
Vorteile:
I focus on providing great Yoga classes, while Momoyoga manages most other transactions in the background. It is easy to learn and use. Very intuitive. Also for our Yogis, who need to pay and book with ease. The Momoyoga app adds a sense of professionalism that my Yogis seem appreciate. Also the app is aesthetically pleasing. I have received many positive remarks from my Yogis.
Nachteile:
This is a difficult question to answer. Given the many benefits we get, for the small price we pay, I just cannot say there are cons. There are some items on my wish list, which Momoyoga has acknowledged. But I have a well functioning Yoga studio that grew from 15 to almost 40 recurring Yogis, and my eyes set to grow to 100 Yogis within a year, with no fears whatsoever that Momoyoga will help us scale.
Olga
Owner in Deutschland
Sport, Selbstständig
Verwendete die Software für: 6-12 Monate
In Betracht gezogene Alternativen:
Happy with Momoyoga!
Kommentare: I like the product!
As I started I was able to make most of my settings very easy.
I had few questions and get very quick support in a call with a friendly Momoyoga employee.
Overall, I do not have any trouble with Momoyoga. System is running, bookings are working, customer are not complaining and I can work with it.
Vorteile:
It was very easy to customize. Bookings working without errors (bad experience with former software) Integration to our homepage was very easy.
Nachteile:
As admin I book sometimes classes for new customers that are not registered and wisch I could add customer name to the booking. Currently I add a note with the name as workaround.