Was ist Zoho Desk?
Zoho Desk ist eine webbasierte Kundendienst-Anwendung, dank welcher dein Unternehmen stärkere Beziehungen mit Kunden aufbauen kann. Mit Zoho Desk werden Agenten produktiver, Manager wirkungsvoller und Kunden erhalten mehr Entscheidungsbefugnis. Es ist kundengerecht, bequem zu bedienen, und kostet kein Vermögen. Ein Teil der Zohos 30-köpfigen Suite von Business-Software, bietet dr Zoho Desk die Macht, den Kundendienst ins Herz deines Unternehmens zu setzen.
Wer verwendet Zoho Desk?
Zoho bietet Industrie und berufsspezifische Anwendungen für Sales & Marketing, HR, Help-Desk und Finanzen. Zoho Desk for Business ist für jede Unternehmensgröße und Industrie geeignet.
Wo kann Zoho Desk bereitgestellt werden?
Cloudbasiert
On-Premise (vor Ort)
---
Support für Zoho Desk
Telefon-Support
24/7 Live-Support
Chat
Zoho Desk Kosten
Startpreis:
$ 14.00/Monat
Ja, kostenloser Test verfügbar
Ja, Gratisversion verfügbar
Zoho Desk bietet eine Gratisversion und eine kostenlose Testversion. Die kostenpflichtige Version von Zoho Desk ist ab $ 14.00/Monat verfügbar.
Preismodelle
Kostenlose Testversion
Support für Zoho Desk
Telefon-Support
24/7 Live-Support
Chat
Zoho Desk – Videos und Bilder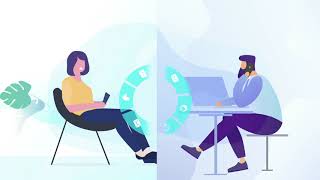 Zoho Desk Funktionen
Abrechnung & Rechnungsstellung
Aktivitäts-Dashboard
Aktivitäts-Verfolgung
Alarmfunktion / Benachrichtigungen
Angebote / Schätzungen
Anpassbare Vorlagen
Anrufaufzeichnung
Anrufprotokoll
Anruftext-Aufzeichnung
Anrufüberwachung
Aufgabenmanagement
Automatische Antworten
Automatisiertes Routing
Befragungs-/Umfragemanagement
Berichterstattung / Analyse
Berichterstattung und Statistik
CRM
Call-Center-Management
Chatbot
Content-Management
Dashboard
Diskussionen / Foren
Dokumentenmanagement
Drittanbieter-Integration
E-Mail-Management
Echtzeit-Chat für Kunden
Einstellungen (Personalbeschaffung)
Feedback-Management
Filesharing
IVR / Spracherkennung
Katalogisierung / Kategorisierung
Kommunikationsmanagement
Kontakt-Datenbank
Kontoverwaltung
Kundenbindung
Kundendatenbank
Kundenerlebnis-Management
Kundenhistorie
Kundenreklamations-Tracking
Kundenspezifisches Branding
Leistungskennzahlen
Live-Chat
Makros/Antwortvorlagen
Mobiler Zugriff
Multi-Channel-Kommunikation
Multichannel-Datenerfassung
Negatives Feedback Management
Nutzungsverfolgung/-analyse
Offline-Formular
Personalisierung
Priorisierung
Proaktiver Chat
Problem-Nachverfolgung
Routing
Self-Service Portal
Sentiment-Analyse
Service Level Agreement (SLA) Management
Supportticket-Management
Terminverwaltung
Textanalyse
Textbearbeitung
Ticket-Management
Transfer / Weiterleitung
Transkripte / Chatverlauf
Umfragen & Feedback
Umleitung der Anrufe
Verfolgung von Interaktionen
VoIP-Verbindung
Volltextsuche
Vorlagen-Management
Warnungen / Eskalation
Warteschlangenmanagement
Weiterleitung von Anrufen (Call Routing)
Werkzeuge zur Zusammenarbeit
Widgets
Wissensbasis-Management
Wissensmanagement
Workflow-Konfiguration
Workflow-Management
Zugriffskontrollen / Berechtigungen
Alternativen für Zoho Desk
Bewertungen über Zoho Desk
Derek
CEO
Verifizierter Nutzer auf LinkedIn
Non-Profit-Organisation Management, 2-10 Mitarbeiter
Verwendete die Software für: 6-12 Monate
A great tool for managing your brand and supporting customers
Untertitel auf Deutsch sind im Videoplayer verfügbar
Töffel
Gastronomin in Deutschland
Verifizierter Nutzer auf LinkedIn
Gastgewerbe, 51-200 Mitarbeiter
Verwendete die Software für: 1-5 Monate
Wir sind soweit zufrieden testen gerade
Kommentare: Wir sind soweit sehr zufrieden und für unsere Zwecke ist das eine sehr gute Software
Vorteile:
Dass man viele Möglichkeiten hat und sich relativ schnell in die Software einfindet
Nachteile:
Die Stimme der anrufaufzeichnung klingt meist etwas Roboter mäßig aber nicht schlimm
Amit
Digital Marketer in Indien
Marketing & Werbung, 2-10 Mitarbeiter
Verwendete die Software für: Mehr als 2 Jahre
Fully ticketing and best helpdesk application system - Great Value for Great Features
Kommentare: Overall, I found the Zoho Desk user interface to be great. It's easy to navigate and create tickets, which saved me a lot of time and effort. I would highly recommend this product to anyone looking for a good ticketing system.
Vorteile:
We were looking for a ticketing solution that could help us manage customer enquiries, document and collaborate communication, as well as track and resolve customer issues. Zoho Desk is the perfect solution for our customer success team. It's integration with other Zoho products such as Contacts and Calendar, has really streamlined how we interact with our customers. Zoho Desk has a huge list of features, making it very configurable to our specific business needs. The price is very competitive, making it an excellent value.
Nachteile:
It can be frustrating when we can't find the right functionality or how to implement it, so it would be helpful if advanced features were more accessible or if there were tips on how to use them. However, sometimes companies choose to only make these available at higher pricing tiers.
In Betracht gezogene Alternativen: Salesforce Service Cloud, Freshdesk, Sugar Serve und Zendesk Suite
Gründe für den Wechsel zu Zoho Desk: I chose Zoho desk over these alternative products because it has all the features a user needs to create a ticketing system, organize and prioritize service tickets, easily track all tasks, create tickets, and respond to them fast. Zoho Desk is flexible, user-friendly, and efficiently tracks customers' history of support tickets. Zoho Desk supports various integrations, such as Jira Software, Google Workspace, Trello, Zoho CRM, Microsoft Teams, Zapier, Zoho Assist, Zoho Sales, and Slack.
Ana
Security Architecture Discipline leader in Spanien
Verifizierter Nutzer auf LinkedIn
Bankwesen, 10'000+ Mitarbeiter
Verwendete die Software für: Mehr als 1 Jahr
Zoho Desk: easy to use, customizable, and evolving service desk suite
Kommentare: We looked at a few others (Salesforce, FreshDesk, and others) and were surprised by many of the features. There were many Zoho branded products and services available that seemed to work well during testing. The interface and mobile apps were fairly intuitive and we were able to get a fully functional demo up and running in a matter of hours without much trouble. We evaluated it with other software at the same time, so let's compare how long it took us to get it up and running and use it functionally with other systems.
Vorteile:
The initial setup wizard worked smoothly. Navigation through the configuration menus is simple and intuitive. The customer access portal home page is in place and ready for further customization of content. A clean design that displays the functions that are needed at this time.
Nachteile:
The initial 14-day trial period is fine for "getting started", but trying to juggle a new set of desktop services and day-to-day work seems to work against the clock. A 30 to 45-day trial period would be excellent, as it allows you to become so familiar with the software that you are more willing to use it.
In Betracht gezogene Alternativen: Zendesk Suite
Warum Zoho Desk gewählt wurde: We are creating the first in-house service solution for the company. Having a managed solution to handle requests that other team members can monitor and resolve is much better than trying to handle email support requests that sit in an inbox with many other unrelated emails.
Zuvor genutzte Software: Freshdesk
Gründe für den Wechsel zu Zoho Desk: We are a growing company and we need to track our issues not only by the customer but also by specific serial number. We had a very rudimentary system to do this, but our size is pushing us to modernize to stay on top of everything. This system should help us.
Sarah
System Administrator in USA
Verifizierter Nutzer auf LinkedIn
Informationstechnologie & -dienste, 10'000+ Mitarbeiter
Verwendete die Software für: Mehr als 2 Jahre
The gold standard in customer service!
Kommentare: Invaluable progress has been made in facilitating communication. Helping us more effectively assist and guide customers who have questions or concerns about our offerings. Because of the faster resolution of customer issues, we have also seen a rise of at least 10% in the number of new customers requesting our services.
Vorteile:
Currently, we're using the Zoho Desk application to aid our customers and foster deeper connections between our products and services. And in this way, we can speed up the resolution of any issues or complaints our users may have inside the service.
Nachteile:
If we were using an issue tracking application, the ability to drag and drop items across categories would be really helpful. To my knowledge, the ability to receive and transmit voice memos has also been introduced. What you propose is novel in the extreme.
Liza
HR Officer in Jordanien
Erneuerbare Energien & Umwelt, 501-1'000 Mitarbeiter
Verwendete die Software für: Mehr als 1 Jahr
It helps improve the level and quality of support provided to clients.
Kommentare: In short, Zoho Desk has enabled us to raise the level of the service center for assistance provided to our customers, and indeed, the response time has improved, and the distribution of tasks to team members has become easier. In addition to that, Zoho Desk has enabled us to better measure the extent of customer satisfaction with the services provided.
Vorteile:
Zoho Desk enables us to efficiently provide support services to our customers, no matter how many products we offer so that we ensure that our customers get a unique experience and provide them with complete transparency through which they can follow up on their requests at all stages. I love the fact that automation with Zoho Desk enables us to provide optimal support to our customers, as we are able to create tickets and distribute them automatically to the appropriate departments to respond to them. I also like how Zoho Desk can be customized to receive calls, emails, SMS, and also through social media, and how the autoresponder can be customized to answer and direct customers and also provide them with a reference number for their ticket so they can follow it. The logs provided by Zoho Desk provide a complete summary of all inquiries received from customers and their times, so we can know their status and also measure the speed of response through them. I also like the fact that Zoho Desk enables us to identify shortcomings in our answering services so that we can make improvements to them. The control panel provides us with sufficient information for each member of the team, including tickets that he must answer, and through chatting, he can ask for help from colleagues, as well as communicate with the customer to request any inquiries.
Nachteile:
I think that Zoho Desk, despite the great services it helps us with, needs more improvements, as well as more automation of functions, so that we can better control the service robot, so that it can provide more services to customers so that it shortens their time, and the alert system must be improved so that It sends alerts according to the priority or importance of the request.