Was ist Wolfram Mathematica?
Technisches Computersystem, das Tools für die Bildverarbeitung, Geometrie, Visualisierung, maschinelles Lernen, Data Mining und mehr bietet.
Wer verwendet Wolfram Mathematica?
Nicht vom Anbieter bereitgestellt
Wo kann Wolfram Mathematica bereitgestellt werden?
Cloudbasiert
On-Premise (vor Ort)
---
Über den Anbieter
Wolfram
Ansässig in Champaign, USA
1987 gegründet
Support für Wolfram Mathematica
Erhältlich in diesen Ländern
Vereinigte Staaten
Über den Anbieter
Wolfram
Ansässig in Champaign, USA
1987 gegründet
Support für Wolfram Mathematica
Erhältlich in diesen Ländern
Vereinigte Staaten
Wolfram Mathematica – Videos und Bilder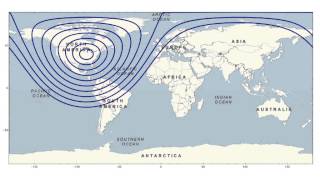 Kosten ähnlicher Produkte wie Wolfram Mathematica vergleichen
Wolfram Mathematica Funktionen
Ad-hoc-Berichterstattung
Berichterstattung / Analyse
Berichterstattung und Statistik
Data Coding
Daten-Identifizierung
Datenabruf
Datenanalyse-Werkzeuge
Datenerfassung und Übertragung
Datenvisualisierung
Datenvorbereitung in Selbstbedienung
KI/Maschinelles Lernen
Selbst-Lernen
Statistische Analyse
Textanalyse
Verarbeitung von hohen Volumen
Visuelle Analytik
Alternativen für Wolfram Mathematica
Bewertungen über Wolfram Mathematica
massimo
Assistant Professor in USA
Verifizierter Nutzer auf LinkedIn
Verwendete die Software für: Mehr als 2 Jahre
It's the Macintosh of the interpreted software languages, it just works right out of the box!
Vorteile:
The most critical feature of Mathematica (and Wolfram products in general) is that everything is seamlessly perfectly integrated. Everything is curated and maintained up to date. Competing platforms like Matlab sure offer a larger set of functionalities, but the integration of the many "packages" is too often very poor. In Mathematica, every package is fully integrated with the rest of the platform like no other software. Maybe you can say that Labview somehow reaches the same level of integration. Mathematica is a very flexible and multi-purpose software language that can be used for programming pretty much anything. New functionality like "Cloud-deploy" allow anybody to run algorithm made in Mathematica from anywhere in the world, from any device, with the only need of having an internet connection and a compatible browser.
Nachteile:
Some secondary functionalities like the Presentation notebook are not so well developed, yet. That said, I doubt many will ever use it.
Jonathan
Graduate Student in USA
Forschung, 10'000+ Mitarbeiter
Verwendete die Software für: Mehr als 2 Jahre
Engineering Grad Student Review of Mathematica
Kommentare: Overal really useful if you know how to use it and particularly strong at analytical calculus and symbolic equations. Otherwise the language is a little clunky. If more people used it, it would be more valuable.
Vorteile:
Mathematica is really great at solving symbolic math equations. Unrivaled in my opinion. Analytical solving is a breeze with this and it is intuitive how it all appears, as if you wrote it on a sheet of paper. That is its best feature. Otherwise it has a lot of really cool math functionality for analzying data. I particularly have used it for signal processing.
Nachteile:
Well it is like learning another programming language so you have to get over that barrier. It is hit or miss with other people who know how to read the software or even use it. The only reason I used it was because I found Wolfram Alpha online as an undergrad and when I became a grad student I found out the previous grad students used it. I'd say its programming language is a little clunky, compared to some competitors. And its not open software.
Emanuela
Junior PM in Italien
Verifizierter Nutzer auf LinkedIn
Bau, Selbstständig
Verwendete die Software für: Kostenlose Testversion
Differential geometry problems visualisation
Kommentare: The latest version is packed with advanced algorithms in geometring computing and is develope geometric computation. Wolfram Mathematica version13 is a package of symbolic mathematics wich integretes cartesian geometry and euclidean geometry, parametric geometry and differential geometry. The new features emphasize shapes and performance and let me to easily model geometric regions and analyze them. For the first time I can to fully integrate generation, analysis, and rendering of geometrical structures. The same regions can also be used as specifications for many high-level solvers, including algebraic and partial differential equation solving. The possibilities of Mathematica are endless.
Vorteile:
I became familiar with the "Mathematica" calculation tool, used for numerical and symbolic computation and for 2D and 3D graphics. I learned to apply it to geometry, to differential calculus and to the management of experimental data in physics Only with intensive use of Wolfram Mathematica , I've see Einstein's theory of relativity in real life and the Riemann Tensor and the Curvature of Ricci , after designed ellipses, torus, hyperboloids and Calabi- Yau spaces. Wolfram Mathematica it's a special tool for the visualization of differential geometry.
Nachteile:
1.By default, autosave to a Mathematica notebook is missing and the notebook can disappear along with several hours of work, when I forget to manually save. 2. It happened to me. I have imported a dxf file generated in AutoCAD into Mathematica and processed it, when I exported it, the file doesn't load successfully in AutoCAD.
Tiefbau, 10'000+ Mitarbeiter
Verwendete die Software für: Mehr als 2 Jahre
Wolfram solving your calculus headaches!
Kommentare: I used Wolfram frequently as a student in calculus courses. It has helped me complete homework assignments.
Vorteile:
The best features of Wolfram Alpha at the free level are the simple search bar for calculation. It was extremely useful in calculus 3 courses, mainly because it presents integrals and derivatives of equations. My favorite aspects is that it provides graphical representations of the equations, which is a visual learning tool.
Nachteile:
I have tried out using Wolfram for non-mathematic topics, including historical figures. The presentation style of these, including showing the "queries", is not preferable to a simple web engine search about the person you are looking for.
Arshad
MS. Student in Pakistan
Hochschulbildung, 501-1'000 Mitarbeiter
Verwendete die Software für: Mehr als 2 Jahre
Wolfarm Mathematica.
Kommentare: I like wolfarm mathematica for its powerful exceutional engine that makes it able to simulate or visualize data very well.
Vorteile:
Mathematica has a great graphics user interface, and it does a fantastic job. It also has a lot of other advantages. It has a huge array of codes and library, though complex but powerful. Mathematica is without a doubt one of the most powerful programmes we use and has a very large and active online society to help in problems.
Nachteile:
What I find difficult about it is its learning curve, as Wolfram is a large language that can take some time to understand and use comfortably. Apart from that, I have no complaints about Wolfram Mathematica because it meets all of my requirements.