Was ist Salesforce Marketing Cloud?
Lerne Salesforce Marketing Cloud kennen, die führende Marketinglösung, um Kundenbindung zu verbessern. Verwende das leistungsstarke Datenmanagement, um Daten von Erst-, Zweit- und Drittanbietern zusammen mit Offline-Daten zu erfassen, zu organisieren und sicher zu speichern, um vollständige Profile für Verbraucherdaten zu erstellen. Passe jede Interaktion auf deiner Reise mit deiner Marke mithilfe der integrierten KI an. Sprich dann jeden einzelnen Kunden mit branchenführenden E-Mail-, Mobil-, Werbe- und sozialen Lösungen an.
Wer verwendet Salesforce Marketing Cloud?
Die Marketing Cloud von Salesforce ist eine cloudbasierte Marketinglösung für Unternehmen jeder Größe und Branche.
Wo kann Salesforce Marketing Cloud bereitgestellt werden?
Cloudbasiert
On-Premise (vor Ort)
---
Über den Anbieter
Salesforce
Ansässig in San Francisco, USA
2003 gegründet
Support für Salesforce Marketing Cloud
Telefon-Support
24/7 Live-Support
Chat
Erhältlich in diesen Ländern
Australien, Brasilien, China, Deutschland, Grossbritannien und 6 weitere
Salesforce Marketing Cloud Kosten
Startpreis:
EUR 4'800.00
Keine kostenlose Testversion
Keine Gratisversion
Salesforce Marketing Cloud bietet keine Gratisversion und keine kostenlose Testversion. Die kostenpflichtige Version von Salesforce Marketing Cloud ist ab EUR 4'800.00 verfügbar.
Über den Anbieter
Salesforce
Ansässig in San Francisco, USA
2003 gegründet
Support für Salesforce Marketing Cloud
Telefon-Support
24/7 Live-Support
Chat
Erhältlich in diesen Ländern
Australien, Brasilien, China, Deutschland, Grossbritannien und 6 weitere
Salesforce Marketing Cloud – Videos und Bilder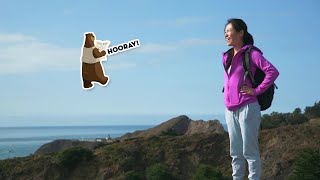 Salesforce Marketing Cloud Funktionen
AB-Tests
Abonnenten-Management
Aktivitäts-Dashboard
Aktivitäts-Verfolgung
Alarmfunktion / Benachrichtigungen
Anpassbare Berichte
Anpassbare Felder
Anpassbare Vorlagen
Automatische Antworten
Automatisiertes Veröffentlichen
Berichterstattung / Analyse
Berichterstattung und Statistik
Bonus-Verwaltung
CAN SPAM-Compliance
CRM
Content-Management
Customer Journey Mapping
Dashboard
Datei-Verwaltung
Daten-Import / -Export
Datenerfassung und Übertragung
Datenvisualisierung
Dokumentenmanagement
Dokumentenspeicher
Drip-Kampagnen
Drittanbieter-Integration
Dynamische Inhalte
E-Mail Marketing
E-Mail-Management
E-Mail-Tracking
Echtzeit-Analytik
Elektronische Formulare
Email-Kampagnen-Management
Engagement-Tracking
Ereignisgesteuerte Aktionen
Etikettierung
Für iPad-Geräte
Gemeinsamer Posteingang
Kalender-/Erinnerungssystem
Kalenderverwaltung
Kampagnen-Tracking
Kampagnenanalysen
Kampagnenmanagement
Kampagnenplanung
Kanalmanagement
Kontaktmanagement
Konversion-Tracking
Kundenbindung
Kundensegmentierung
Lead Segmentierung
Lead-Erfassung
Lead-Qualifizierung
Leistungskennzahlen
Listen-Management
Marketing-Automatisierung
Mehrere Kampagnen
Mobil-ootimierte E-Mails
Multi-Channel-Attribution
Multichannel-Datenerfassung
Multichannel-Kampagnen
Multichannel-Marketing
Nachterminierung
Optionen zur Inhaltsveröffentlichung
Planungs-Tools
Priorisierung
ROI-Tracking
Reaktions-Management
Sales-Pipeline-Management
Segmentierung
Social Marketing
Social-Media-Integration
Suchen / filtern
Terminplanung veröffentlichen
Textbearbeitung
Treueprogramm
Unterschriften-Management
Verfolgung von Interaktionen
Verhaltens-Tracking
Verhaltensbezogene Analysen
Versionskontrolle
Vertriebsaktivitätsmanagement
Verwaltung mehrerer Konten
Volltextsuche
Vorlagen-Management
WYSIWYG-Editor
Website-Analytik
Websitebesucher-Nachverfolgung
Werkzeuge zur Zusammenarbeit
Wettbewerbsanalyse
Workflow-Management
Zielgruppen-Targeting
Zielseiten / Web-Formulare
Zugriffskontrollen / Berechtigungen
Alternativen für Salesforce Marketing Cloud
Bewertungen über Salesforce Marketing Cloud
Laurie
Owner
Verifizierter Nutzer auf LinkedIn
Gesundheit, Wellness & Fitness, Selbstständig
Verwendete die Software für: Kostenlose Testversion
Needed Software to Help Simplify
Untertitel auf Deutsch sind im Videoplayer verfügbar
Robert
ICT Manager in Australien
Verifizierter Nutzer auf LinkedIn
Chemikalien, 51-200 Mitarbeiter
Verwendete die Software für: 1-5 Monate
Top of class marketing automation and reporting.
Kommentare: It has been very positive. Before this our marketing was very much email informational marketing. Sending out new product ifo and links to webinars etc but there was no easy way to link this data to contacts or prospects and no way to have this information readily available to the sales team to generate sales. HAving the power to identiny and categorise supporters and detractors and know who is interested in wjat based on actual data is very powerful.
Vorteile:
The ease of connecting the software to the larger salesforce CRM and using the data from Marketing cloud to educate the sales people about what their customers are interested in is invaluable. The power of linking slaes and marketing together is huge.
Nachteile:
there are some things that are not included. It will send out campaings but if you need something like a survey you will need either a landing page ofr some kind of survey software. Saying that they do integrate the leading platfroms quite well.
Verifizierter Rezensent
CEO in Pakistan
Verifizierter Nutzer auf LinkedIn
Essen & Trinken, 201-500 Mitarbeiter
Verwendete die Software für: Mehr als 1 Jahr
Outstanding software in digital marketing
Kommentare: My overall experience on this software is brilliant and i personally refer to my colleague to use it for email marketing.
Vorteile:
It is a brilliant software for email marketing, email automation, social media marketing, leads generation, email management and for effective generation of email.
Nachteile:
I didn't find it any features useless. However, it should be updated with new version.
In Betracht gezogene Alternativen: SendGrid
Warum Salesforce Marketing Cloud gewählt wurde: Because I'm looking for new software with new and extra ordinary features.
Zuvor genutzte Software: SendGrid
Gründe für den Wechsel zu Salesforce Marketing Cloud: Because I find some new and interesting features in Salesforce Marketing Cloud.
Sandra
Marketing Consultant in USA
Gesundheit, Wellness & Fitness, Selbstständig
Verwendete die Software für: Mehr als 1 Jahr
Expensive and cumbersome with little support
Kommentare: Love what the product is capable of doing. But it takes a significant amount of time and money beyond the cost of the product to set it up and maintain it. I am dissatisfied with the representatives of SF who have zero customer service skills and can't even answer a question when asked. They are rigid and not willing to work with clients to provide solutions. They just want the contract. I will not be renewing with them.
Vorteile:
It's capabilities once it's configured which takes a significant amount of time and money by hiring outsourced vendors to help set it up. SF offers little or no support and sends links in response to your questions.
Nachteile:
They sell the product speaking in terms of monthly payments hen switch it to annual payments when you purchase the product. They do what's in their best interests not the client's. They sell you products that you don't need but you won't figure that out until you learn how to use them and set them up which takes a few months with the help of a consultant that you must pay for separately because it's nothing included in the price and the products are not intuitive by any means. You will also need at least one employee dedicated to setting it up and maintaining the program. The very consultant that SF recommended that I hire at an extra fee to set up the program told me that I didn't need six of the accounts that SF insisted I needed. They simply do not care if you ever use the products or are satisfied with the products until it's time to renew your contracts. There are too many other alternatives from companies that actually care about having a long term relationship who will sell you what you need now and help you build the platform as you grow. SF has no such interest. I will not be renewing with them.
Ahmed
Freelancer in Ägypten
Computer- & Netzwerksicherheit, 51-200 Mitarbeiter
Verwendete die Software für: Mehr als 1 Jahr
One of the best CRM ever
Kommentare: Salesforce helped us a lot in our work tasks, you can say that he can do all your work tasks, especially if you work in a team in the field of marketing, customer follow-up, advertising campaigns, customer targeting, data collection, real estate and others
In summary, this program can accomplish large and heavy tasks for your company with many advantages that will make it easier for you to use the program
Vorteile:
Salesforce offers a tons of flexibility. Salesforce allows you to build anything you can imagine. The CRM can perform some serious heavy lifting and integrates with practically all programs on the market. Tasks let you keep track of ongoing discussions or tasks with clients and prospects, whilst reporting lets you monitor how your team is performing.
Nachteile:
Sometimes it is slow to use However, that is just how CRMs are, I've looked at many different CRMs available, and Salesforce has so far proven to be the finest.
Walter
Marketing Specialist in USA
Hochschulbildung, 501-1'000 Mitarbeiter
Verwendete die Software für: Mehr als 1 Jahr
SFMC
Kommentare: This is a very serviceable software and will serve it's purpose. It can do a lot, so depending of the size of your organization it might be too much for the cost.
Vorteile:
In addition to being able to import a distribution list, this product integrated with our CRM (Recruit) so we were able to send to segregated lists and it showed what emails were sent in Recruit. This made it easier for our reps to see when correspondence went out to their pipelines. It is rather simple to create and distribute emails.
Nachteile:
Some of the functionality was a bit wonky, and emails viewed differently between various email clients. Line spacing was the biggest thing that varied quite a bit. Everything would look great in SFMC, but when an email was received in Outlook, Mac Mail, or Gmail, all three would display it just a bit differently. Not sure who's problem this is. It also doesn't embed video either. The workaround is to create a screenshot as a graphic, then add a link to it.