Was ist DocuWare?
DocuWare bietet digitales Dokumentenmanagement und automatisierte Workflow-Lösungen für Unternehmen jeder Größe und in allen wichtigen Branchen, von der Fertigung über den Einzelhandel bis hin zu Gesundheitswesen und Regierung.
DocuWare, in 18 Sprachen verfügbar, unterstützt Cloud- und On-Premise-Bereitstellungen und bedient derzeit über 15.000 Kunden und 650.000 Nutzer in 100 Ländern mit einem globalen Netzwerk von über 750 Partnern.
Wer verwendet DocuWare?
DocuWare dient Tausenden von Organisationen aller Branchen in den unterschiedlichsten Abteilungen, einschließlich Finanzen und Rechnungswesen, Personalwesen, Rechtswesen und mehr.
Wo kann DocuWare bereitgestellt werden?
Cloud, SaaS, webbasiert, Windows (Desktop), Windows (On-Premise), Linux (On-Premise), Android (mobil), iPhone (mobil), iPad (mobil)
Über den Anbieter
DocuWare
1988 gegründet
Telefon-Support
Chat
Erhältlich in diesen Ländern
Australien, Kanada, Vereinigte Staaten
DocuWare Kosten
Startpreis:
Nicht vom Anbieter bereitgestellt
Ja, kostenloser Test verfügbar
Keine Gratisversion
DocuWare bietet keine Gratisversion, aber eine kostenlose Testversion.
Über den Anbieter
DocuWare
1988 gegründet
Telefon-Support
Chat
Erhältlich in diesen Ländern
Australien, Kanada, Vereinigte Staaten
DocuWare – Videos und Bilder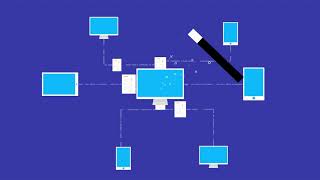 Kosten ähnlicher Produkte wie DocuWare vergleichen
DocuWare Funktionen
Anpassbare Vorlagen
Archivierung & Aufbewahrung
Compliance-Verfolgung
Document Capture
Dokumentenklassifizierung
Dokumentenmanagement
Dokumentenspeicher
Elektronische Formulare
Elektronische Unterschrift
Filesharing
Kontrolle des Genehmigungsprozesses
Optionen zur Inhaltsveröffentlichung
Optische Zeichenerkennung (OCR)
Suchen / filtern
Versionskontrolle
Volltextsuche
Werkzeuge zur Zusammenarbeit
Workflow-Management
Zugriffskontrollen / Berechtigungen
Alternativen für DocuWare
Bewertungen über DocuWare
Rafael V.
Programador de Sistemas Pleno in Brasilien
Verifizierter Nutzer auf LinkedIn
Computer-Software, 201-500 Mitarbeiter
Verwendete die Software für: Mehr als 2 Jahre
Quelle: GetApp
The Best Tool for Electronic Document Management
Vorteile:
I use and manage DocuWare in the company where I work, it has an incredible administration tool, allowing you to create multiple access profiles, with rules for viewing and writing, allows you to create several file trays for separation and organization of them, among others features. Already for the end user of the company, the graphic interface of the Web part is very easy to understand, without a lot of unnecessary information, after only what the user needs to filter and find their documents. Importing documents into DocuWare is another fantastic thing, you can do this by simply printing the document through the DocuWare printer, a supplement that sends the document directly to the user's default tray, or to a certain tray if rules are created for it. You can also import documents into DocuWare simply by placing them in a certain pre-defined folder, which is monitored by the system and automatically imports as soon as a document is placed there. There is also the possibility of using scanners to scan physical documents, as you can also manually import the documents already scanned into DocuWare.
Nachteile:
Regarding the tool I have nothing to complain about, but the support leaves something to be desired, DocuWare's own support takes some time to answer simple questions at times, but it has a vast documentation that can be used to remedy various types of doubts , often solving simpler problems without having to open a call for support.
Bau, 201-500 Mitarbeiter
Verwendete die Software für: Mehr als 2 Jahre
In Betracht gezogene Alternativen:
Docuware Review
Kommentare: Docuware has been a great experience for our Company. It has allowed us to pay invoices faster, track information about who has overcharged us, and track change orders without letting them get lost in the shuffle.
Vorteile:
Docuware is a powerful tool for routing paperwork through workflows. It has eliminated paper running through our office and allowed our employees to work from any location without needing physical access to the paper.
Nachteile:
Setting up the workflows is difficult at first, but once you get used to "speaking the language" per se it's not bad at all.
Antwort von DocuWare
vor 3 Jahren
Thank you for the great feedback! We love to hear when DocuWare is a great success for organizations like yours.
Cynthia H.
Executive Assistant in USA
Non-Profit-Organisation Management, 2-10 Mitarbeiter
Verwendete die Software für: Mehr als 2 Jahre
DocuWare: Serviceable
Kommentare: My experience was good. As stated, once you figured out what you needed to do to complete the transaction, it was fine.
Vorteile:
Our association used Docuware for about six years and for where our business model was at the time, it served a good purpose. Once you figured out the system, it was easy enough to use, albeit a bit "clunky." We used it primarily for uploading invoices and bills to be paid.
Nachteile:
It was challenging to find past invoices with this system. Docuware was not overly intuitive, so it took a fair amount of time to figure out how to access and pull up past invoices if there were questions about payment.
Antwort von DocuWare
letztes Jahr
Thank you for taking the time to review DocuWare. I'm glad that your overall experience with our solution was positive. The situation that you describe is not typical. DocuWare is known for its ease of use and powerful search capabilities. Customers are able to assign keywords they choose, such as vendor and date, as well as use full text search. If you have further input, please reach out to us at [email protected]
Virginia G.
IT Administrator in USA
Verifizierter Nutzer auf LinkedIn
Versicherung, 11-50 Mitarbeiter
Verwendete die Software für: Mehr als 2 Jahre
Great document retention software
Kommentare: Overall the product does what we need it to do in an efficient manor that helps us to have a secure storage platform across multiple offices
Vorteile:
Ours is on premise and security is key along with the ability to track/cross reference with Dynamics CRM
Nachteile:
It can be quite time consuming during the storage process
Christophe L.
DSI in Frankreich
Verifizierter Nutzer auf LinkedIn
Versicherung, 11-50 Mitarbeiter
Verwendete die Software für: Mehr als 2 Jahre
Une solution flexible rapidement adaptable dans un système d'information
Kommentare: Exemple récent d'implémentation dans le contexte du Covid-19.
Avec l'aide d'un intégrateur, nous avons mis en place un parapheur et son workflow en quelques heures. Celui-ci permet aux équipes métier de stocker des documents dans le but de les faire signer par leur N+1.
La personne devant signer est notifiée automatiquement qu'une signature est faire suite au dépôt du document, de même pour le dépositaire une fois que le document a été signé.
Vorteile:
- Solution fiable et sécurisée - Concepteur de workflow graphique - Connecteur Outlook
Nachteile:
La fonctionnalité SmartIndex basée sur la capture visuelle de champs d'applications tierce est une bonne idée qui permet de gagner du temps, mais cela fonctionne mal dans le cas où les utilisateurs utilisent des résolutions d'écran disparates.
Antwort von DocuWare
vor 2 Jahren
Thank you for taking the time to review DocuWare. We appreciate your positive feedback. We're glad that the ease of setting up DocuWare Workflow enabled your organization to quickly make the adjustments necessary during the Covid-19 crisis. If you would like to learn more about how to optimize the functionality of Smart Connect, please consult your DocuWare Reseller or Regional Sales Director. They will be able to address your issues. You may also reach out to us directly at [email protected]